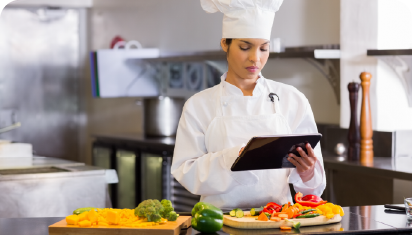 Zest HACCP offers all the necessary functions to optimise your Sanitary Control Plan for hotels, cafés and restaurants.
Whether you are in commercial or institutional catering, we are here to make your daily life easier and to help you get organised.
From product reception to the customer's plate, manage the history of your products and receive alerts in the event of non-compliance. Avoid fines and disputes with consumers.
We offer three packages to best meet your needs in terms of managing your PMS. From the simplest and quickest to set up, to the most complete for large teams, Zest HACCP has the solution for every RHC.