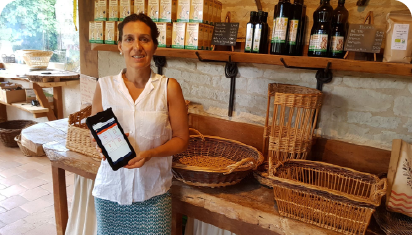 The Phytocontrol Group offers you services to work in full compliance by providing innovative technical solutions and global expertise in terms of laboratory analyses, regulatory monitoring and training, quality audits and digital traceability.
After several years of partnership with the Phytocontrol Group and its analysis laboratories, the Fermes de Chassagne chose the Zest HACCP solution to digitalise the traceability of the 100% organic producer group. Specialists in dried vegetables, but also on AB oils and flours, the Fermes de Chassagne will therefore be accompanied by Zest HACCP in the growth of their structure.
We would like to thank Céline PELOQUIN-OLIVIER, Associate Director of Fermes de Chassagne, and her teams for their renewed confidence.