Zest HACCP.

The traceability tool.

Food safety management
at your fingertips.

The largest retail chains are already using Zest on a daily basis.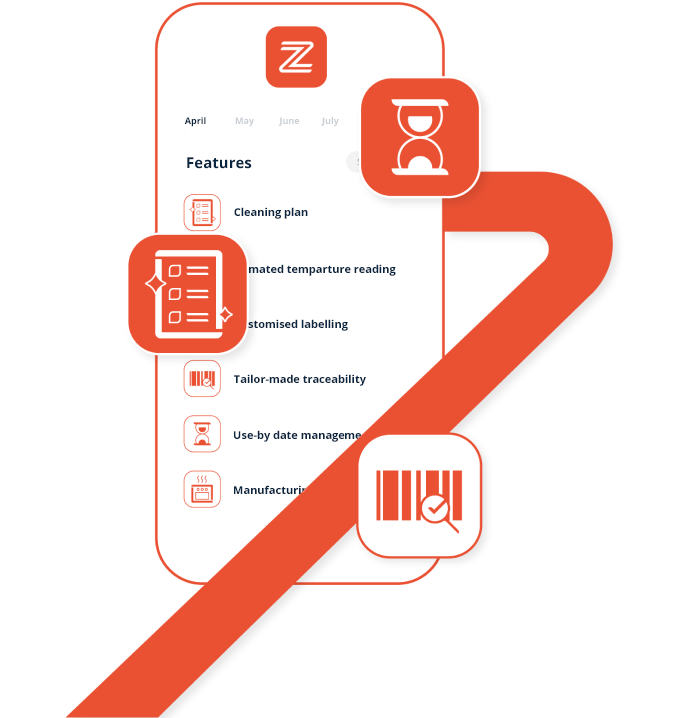 The Zest solution
Something as important as traceability should not be a burden. Our mission ?
Simply to make your daily life easier.
Time savings
At a glance, you have access to the entire life of your products. Everything is stored, monitored and accessible.
Designed for you
An application that adapts to you. Not the other way around. We build the solution to fit your business and its way of working.
Digital and secure
Access your information anywhere, any time. You won't lose anything. Everything is recorded. The ideal tool to comply with the HACCP system.
Responsible approach
You reduce food waste and paper consumption. Real and visible impact.
Manufacturers & Producers
Save time with all the information on a single label.

Distribution
Simplify the tasks for your teams and comply with the obligations of the Food Safety Management System.
Food industry
Forget about paperwork and focus on your business.
Do you run a pub, hotel or restaurant? We have created a solution for you.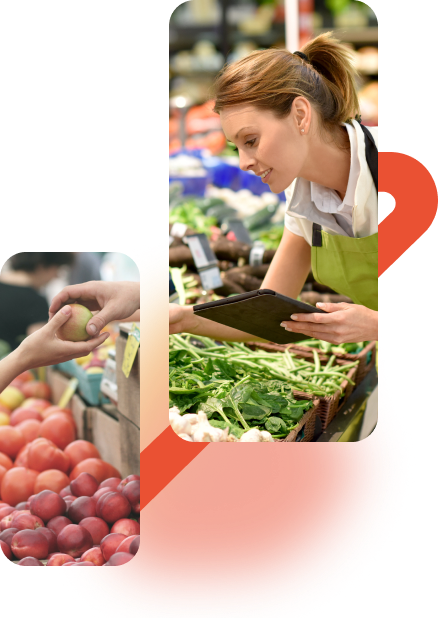 Why Zest ?
The efficiency advantage.
No more paperwork or loss of information. Manage your FSMS and your traceability (origin of products, use-by dates, temperature readings, etc.) in just a few clicks and reduce your risk of fines in the event of a health inspection.
+ 22000 €
saved per year
for a 2,000 sq.m shop and 2 full-time jobs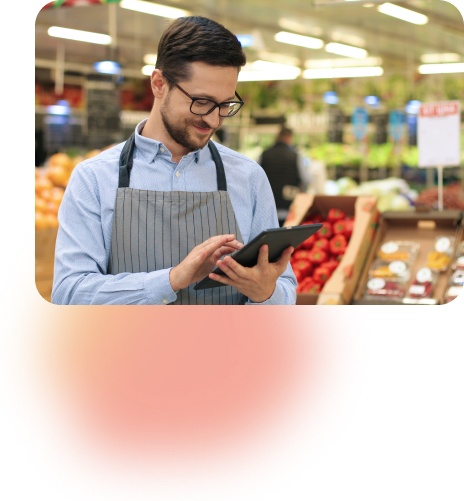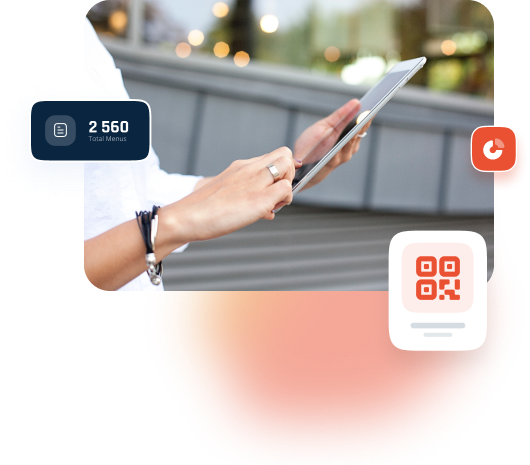 The utility advantage.
Forget about the anxiety of paperwork and join the fight against wastage. With your tablet and date management, it has never been this easy to adapt your offer, create special offers and even donate short-dated products. You have great power at your fingertips.
+ €1,000/month
of expired goods and goods removed
from the shelves (for a 2,000 sq.m shop)
Discover our tutorial videos

Tuto'Z #01 - Ouvert le

Tuto'Z #02 - DLC à date / Clôture

Tuto'Z #03 - Fabrication / Cuisson

Tuto'Z #04 - Planning des tâches

A department managed
with the Zest app,
means 100% non-expired products
Benefits for all roles
Shop manager
You save money by managing dates and eliminating the risk of fines.

You can manage your Food Safety Management System more effectively. You are alerted as soon as there is a non-conformity so that you can respond quickly.

You gain peace of mind: you can easily find the data as everything is centralised (ideal in the event of an inspection or to train a new recruit).
Department manager
Your daily tasks are simplified and effortless. No need to write anything down; everything is scanned or photographed.

You save time in managing your expired goods and can concentrate on other tasks.

By reducing the number of tasks you perform, you minimise the risk of error and are more efficient.
Sign up for a demo
15 minutes with one of our experts to better understand and get to know our solution